Maserati Reveals 2024 Gran Turismo Interior,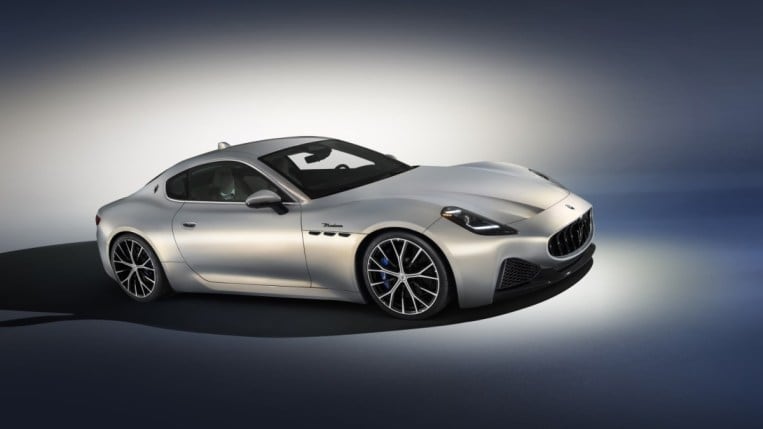 Maserati spent a few years not building its best-known car, then came to its senses. The
Maserati Gran Turismo
– an opulent 2-door grand touring car best known for the glorious purr of its engine – will return to the market for the 2024 model year.
An Evolution of a Familiar Look
A grand touring car, if you haven't had the deep pockets to seek one, is a luxury car that has the athleticism to almost hold its own with the world's greatest sports cars, but is built just a bit more for comfort than for speed. A trained driver in a Gran Turismo couldn't embarrass a trained driver in a Porsche 911. But she could make the Porsche driver sweat for it.
The Gran Turismo has always looked fantastic. That remains true for 2024, as the new design is a svelte evolution of the classic shape. Its long hood and fastback rear remain, though the details are a little curvier and more organic-looking than when it left the market in 2019.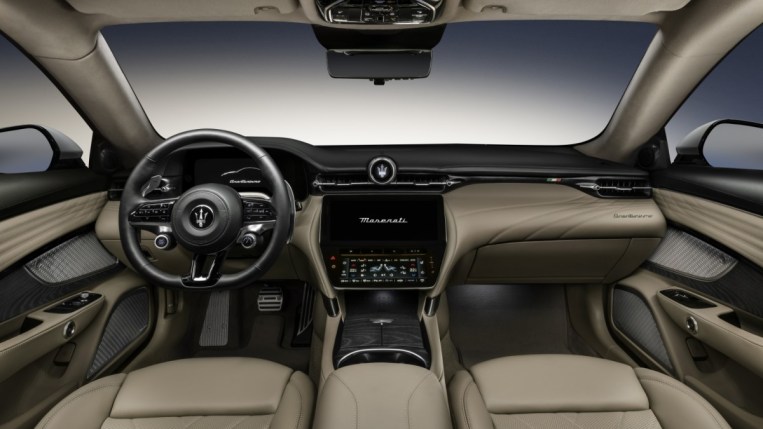 More Plush Than Sporty Inside
Now, Maserati has let the media have a look inside. The cabin is a similar evolution of the old look, but that's the right move. A new flat-bottom steering wheel is a little bigger than the typical sports car control, but that's in keeping with the athlete-kicking-back theme of the GT car. Two long paddle shifters hug its contours.
A small second screen sits in a cluster of buttons under the big central touchscreen. The little one is devoted to climate control and seat settings, leaving the larger one free for navigation and entertainment. Maserati didn't reveal dimensions.
The classic analog clock crowns the center stack – after all, the theme here is keeping with the signature lines, not redrawing them. Contour lines in the dashboard emphasize its padded-leather nature. A sueded headliner above quilted seats makes the whole ethos soft and comfy, even though there are nearly an estimated 1,200 horsepower available.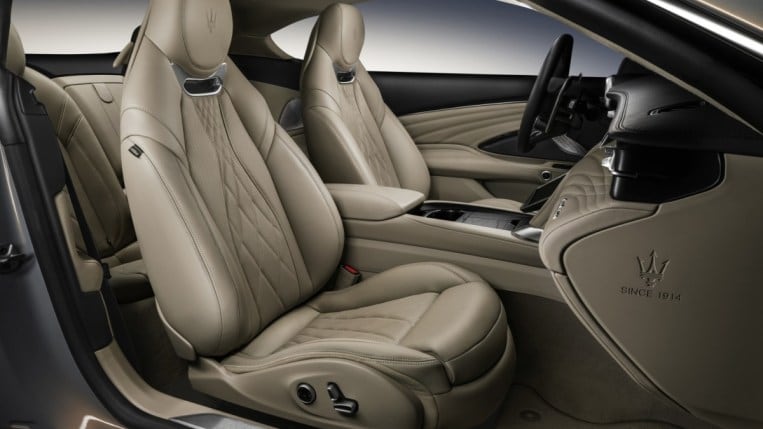 V6 or Four Figures of Electric Horsepower
The Gran Turismo will be available with either a V6 engine or an all-electric drivetrain. The V6, borrowed from the Maserati MC20 supercar, puts out 621 horsepower. The all-electric model (called the Folgore), though, is the real performance machine. Maserati has only given vague power figures in a French horsepower measurement, which is slightly different than what we use in the U.S. But we're confident saying it puts out around 1,200 horsepower to all four wheels.
The company plans all-electric versions of its Quattroporte 4-door and Levante SUV as well.
, #Maserati #Reveals #Gran #Turismo #Interior