Image Source: Getty / Axelle / Bauer-Griffin / FilmMagic
The Academy of Motion Picture Arts and Sciences announced their nominations for the 2023 Oscars on Jan. 24, and Austin Butler can officially add "Oscar nominee" to his impressive résumé. The actor, who's seen critical acclaim for his performance as Elvis Presley in the Baz Luhrmann film "Elvis," snagged an Oscar nomination for the role in the best actor category. He's up against stiff competition, his fellow nominees including, Colin Farrell for his role in "The Banshees of Inisherin," Brendan Fraser for "The Whale," Paul Mescal for "Aftersun," and Bill Nighy for "Living."
Butler's nomination is bittersweet, coming just over a week after Lisa Marie Presley, Elvis's daughter, died at the age of 54 from cardiac arrest on Jan. 12. Lisa Marie was an outspoken fan and supporter of "Elvis" the movie and Butler as the actor who took on the role of her late father. On May 14, 2022, after seeing "Elvis" twice, she wrote on Twitter that the movie "is nothing short of spectacular. Absolutely exquisite." Of Butler's performance, she added, "Austin Butler channeled and embodied my father's heart & soul beautifully." In a second tweet, she wrote, "In my humble opinion, his performance is unprecedented and FINALLY done accurately and respectfully. (If he doesn't get an Oscar for this, I will eat my own foot, haha.)"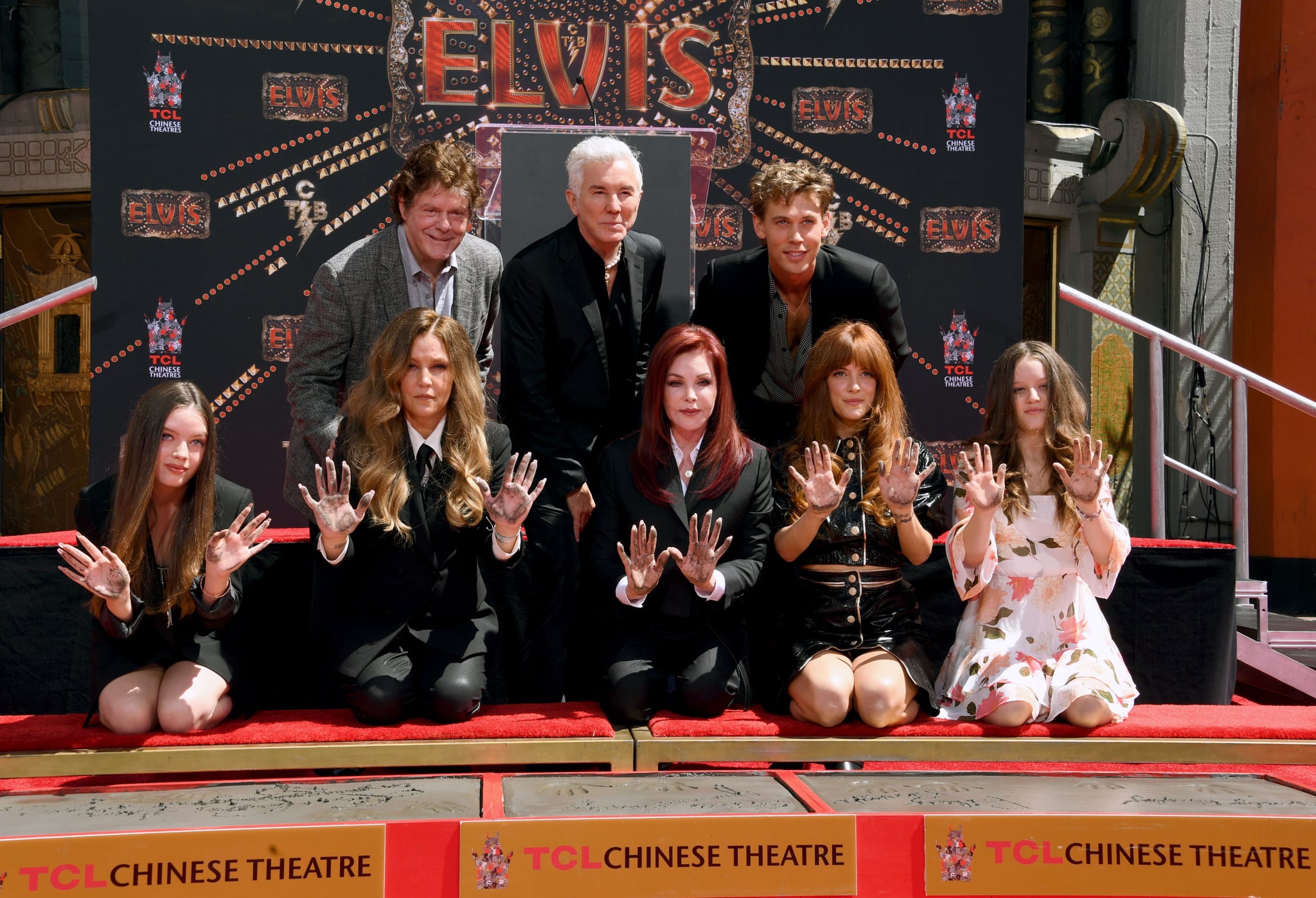 Image Source: Getty / Jon Kopaloff / Stringer
Butler called in to "Today with Hoda and Jenna" on Jan. 24 to discuss the meaningful accomplishment, telling them that he accidentally slept through the nominations announcement and woke up to 20 missed calls from his agent and manager. "I'm not much of a morning person… What an exciting way to wake up," he joked. When asked what snagging his first Oscar nomination feels like, Butler shared, "I'm still processing it right now, but it was such a daunting undertaking making this movie, and it was also a very long process, so I just remember the sleepless nights, and all the fear and all the possibilities for how it could have gone wrong for not just me but for all these amazing other artists who worked on this film. Being recognized feels really surreal and amazing."
Butler then took a moment to reflect on what his nomination means to him in the wake of Lisa Marie's death, adding, "It's sort of a bittersweet moment right now because I think of how much I wish she was here right now to get to celebrate with me. It's the same thing I feel with Elvis. I wish they could see these moments. It feels sort of strange to celebrate at a time of such deep grief, but I sort of think of it as a way to honor her, and this is for her."
Listen to Butler's reaction to his Oscar nomination on the "Today with Hoda and Jenna" below.
Austin Butler just woke up and got on the phone with Hoda and Jenna to talk about his 'Actor in a leading role' #Oscars nomination for 'Elvis.'

"What an exciting way to wake up!," he said. pic.twitter.com/Jv3nlAWEd7

— TODAY with Hoda & Jenna (@HodaAndJenna) January 24, 2023
This is not Butler's first major award for his role in "Elvis." He previously took home the award for best actor at the 2023 Golden Globes Awards on Jan. 10. Lisa Marie was in attendance to see him accept the award, and it seems she spoke his recent Oscar nomination into existence.
Following Lisa Marie's death, Butler released a statement (via Variety) saying, "My heart is completely shattered for Riley, Finley, Harper, and Priscilla at the tragic and unexpected loss of Lisa Marie. I am eternally grateful for the time I was lucky enough to be near her bright light, and will forever cherish the quiet moments we shared. Her warmth, her love, and her authenticity will always be remembered."
Image Source: Getty / Axelle/Bauer-Griffin / FilmMagic
, Austin Butler Earns First Oscar Nomination For Elvis, #Austin #Butler #Earns #Oscar #Nomination #Elvis, Austin Butler,Award Season,Oscars, 2023-01-25 00:05:09,